IICD Newsletter April 2022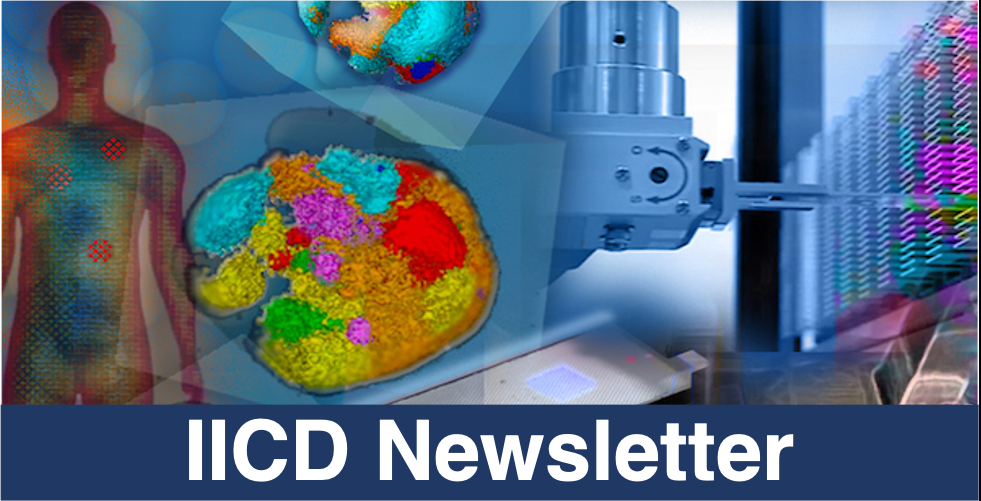 *|MC_PREVIEW_TEXT|*
Women's History Month:
Spotlight IICD Scientists
In honor of Women's History Month, we highlighted the outstanding scientists who are part of the Irving Institute for Cancer Dynamics. Interviews were released every week throughout the month of March. They shares about their journey in STEM, the challenges they encountered and the achievements they are most proud of.
Next Speaker in our Virtual Seminar Series
Eavesdropping on the Dynamics of Embryonic Development and Cancer with Multidimensional Light Imaging
Hosted by Simon Tavaré, FRS
Time: 4:00 - 5:00 PM (EST)
Date: April 21, 2022
Mingzhang Yin Joins the University of Florida
Congratulations to IICD Postdoctoral Research Scientist Mingzhang Yin (co-mentored by Drs. David M. Blei and Simon Tavaré) who will join next Fall the University of Florida, Warrington College of Business, Marketing Department, as a tenure track Assistant Professor.
Penn Genetics 2022 Global Scientific Symposium:
Biological Insights from High-Throughput Single-Cell Technologies


The symposium will be held on April 25-26, 2022 in person on the Penn campus with lectures also streamed online and will feature insights resulting from the application of single-cell methods of all types to questions in biology and medicine. It will include poster sessions, discussion panels, and talks by leading researchers from Penn and across the world, including keynote lectures by Dr. Aviv Regev (Genentech) and Dr. Stephen Quake (Stanford). Learn more about the program details and registration here.
Columbia University Data Science Institute: Data Science Day 2022
Data Science Day
(Wednesday, April 6th) provides a forum for innovators in academia, industry, and government to connect. The Data Science Institute's flagship annual event offers an unparalleled opportunity to experience the depth and scope of Columbia University's most innovative data science research.
Learn more about the program details and registration here.
Recent Publications from IICD Researchers
Genomic Characterization of Metastatic Patterns from Prospective Clinical Sequencing of 25,000 Patients. Nguyen, B. et al. Cell 2022, 185(3), 563-575.e11. With the participation of IICD Affiliate Faculty Sohrab P. Shah.
Machine Learning Classifies Ferroptosis and Apoptosis Cell Death Modalities with TfR1 Immunostaining. Jin, J.; Schorpp, K.; Samaga, D.; Unger, K.; Hadian, K.*; Stockwell, B. R.* ACS Chem. Biol. 2022, 17(3), 654-660.

Multi-Omic Cross-Sectional Cohort Study of Pre-Malignant Barrett's Esophagus Reveals Early Structural Variation and Retrotransposon Activity. Katz-Summercorn, A. C. et al. Nat. Commun. 2022, 13, 1407. With the participation of IICD Associate Research Scientist Karol Nowicki-Osuch.
Partial Identification with Noisy Covariates: A Robust Optimization Approach. Guo, W.; Yin, M.; Wang, Y.; Jordan, M. I. Proceedings of Machine Learning Research 2022, 140, 1-24.
Copyright © *|CURRENT_YEAR|* *|LIST:COMPANY|*, All rights reserved.
*|IFNOT:ARCHIVE_PAGE|* *|LIST:DESCRIPTION|*

Our mailing address is:
*|HTML:LIST_ADDRESS_HTML|* *|END:IF|*

Want to change how you receive these emails?
You can update your preferences or unsubscribe from this list.

*|IF:REWARDS|* *|HTML:REWARDS|* *|END:IF|*