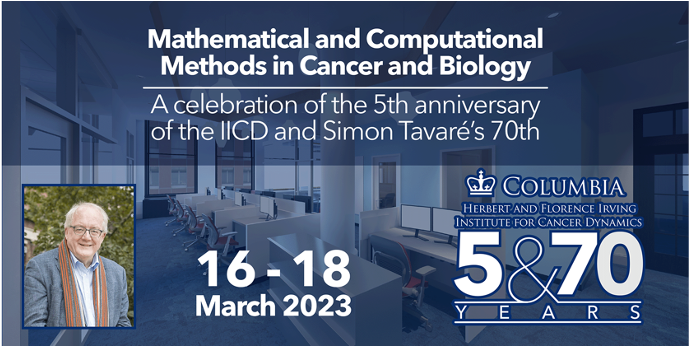 The importance of the mathematical and computational sciences and technological developments in driving fundamental discoveries in cancer biology and many other biological fields is now widely acknowledged. To highlight the latest research in those areas, the IICD is planning a symposium titled "Mathematical and Computational Methods in Cancer and Biology." The event will take place on March 16-18th, 2023 at Columbia University. The conference will feature local, national and international speakers describing their work on cancer 'omics, population genetics, computational biology, probability and statistics. The symposium will also be an occasion to celebrate two milestones: Simon Tavaré's 70th birthday and the 5th anniversary of the Irving Institute for Cancer Dynamics.
Agenda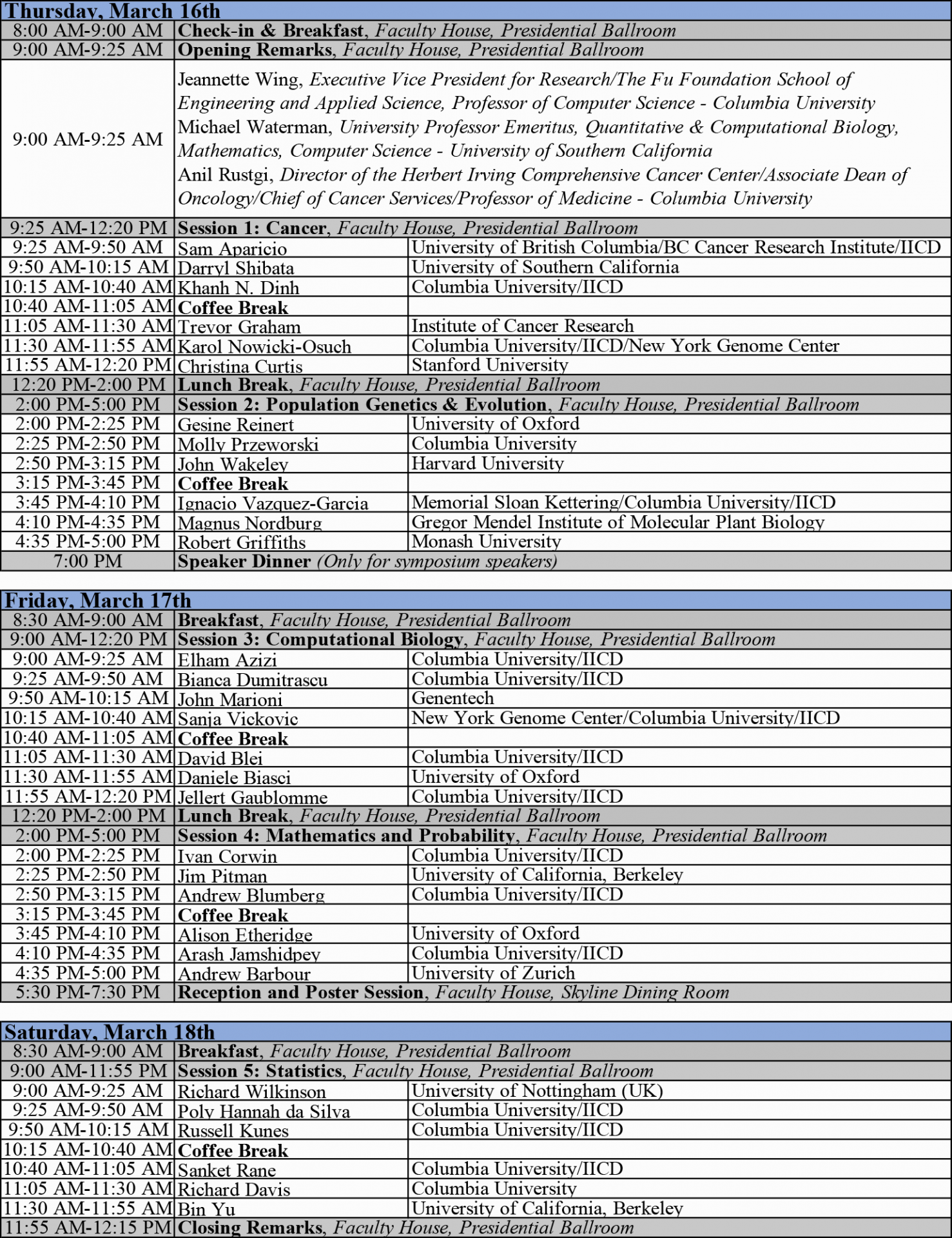 For poster presenters:
The poster session will take place during the symposium reception on Friday, March 17th (evening). Poster size requirements: 34" wide x 46" high max (vertical posters). Please arrive 10 min before the start to set up your poster.
Maps and Directions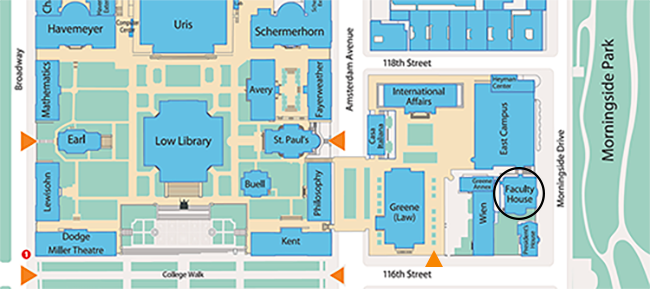 The symposium will take place in the Faculty House (circled in black in the map above, enter via 116th street) on the Morningside Height campus: 64 Morningside Dr., New York, NY 10027
Maps and Directions to Campus: https://visit.columbia.edu/content/maps-and-directions-update
Accommodations near Columbia: https://visit.columbia.edu/content/accommodations-0
Reminders:
All visitors of Columbia University must meet the primary Covid-19 vaccination series mandate. Policies are subject to change depending on the situation. Visit the University COVID-19 website to see the most up-to-date guidelines: https://covid19.columbia.edu/
Photography and/or video will be taken during the symposium for promotional and archival purposes. When registering for this event, you give Columbia University in the City of New York the right to use your image for said purposes.