The Herbert and Florence Irving Institute for Cancer Dynamics at Columbia University Celebrates Five Years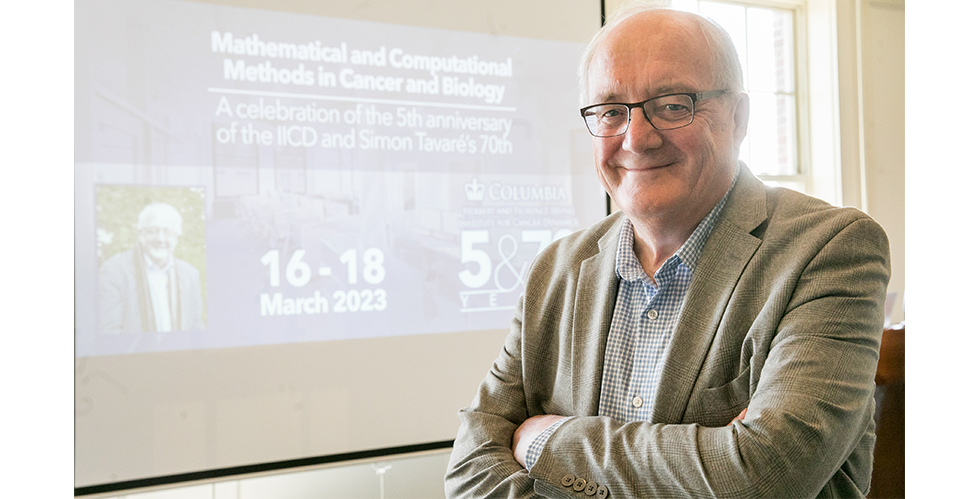 The idea of creating an Institute to bridge the gap between mathematical sciences and cancer research started in 2016 with fruitful discussions between David Madigan (then Executive Vice President for Arts and Sciences and Dean of Faculty of Arts and Sciences), Tom Maniatis (Founding Director of the Columbia University Precision Medicine Initiative), G. Michael Purdy (then Executive Vice President for Research), and Simon Tavaré (then Director of the Cancer Research UK Cambridge Institute at the University of Cambridge). 
Herbert and Florence Irving's generous support - which has enabled Columbia University to stand at the forefront of cancer research for many years - made its foundation possible. In the Spring of 2018, President Lee C. Bollinger appointed Simon Tavaré to establish the Institute, and the Herbert and Florence Irving Institute for Cancer Dynamics (IICD) became a reality. Sophie Thuault-Restituito, now in the Office of the Vice-President for Research, was the Institute's first hire, as Chief-of-Staff.
Key to its mission, the IICD gathers scientists from diverse backgrounds to pursue research in computational cancer genomics, statistical bioinformatics, and breakthrough technologies for studying the three-dimensional structure of solid tumors. The Institute fosters collaborations between the Morningside Heights campus, the Columbia University Irving Medical Center, and various New York institutions - including the New York Genome Center and Memorial Sloan Kettering Cancer Center - as is evident by the interdisciplinary appointments of the IICD faculty members. 
"Collaboration across disciplinary boundaries is at the forefront of the Institute's strategy," explains Simon Tavaré - Professor of Statistics and Biological Sciences, Herbert and Florence Irving Director. "The IICD focuses broadly on methodology, technology, and data analysis, complementing the cancer-related activities at Columbia University Irving Medical Center, Herbert Irving Comprehensive Cancer Center, and New York Presbyterian Hospital." 
The Institute has already recruited four core faculty professors. Elham Azizi - Assistant Professor of Biomedical Engineering and Herbert and Florence Irving Assistant Professor of Cancer Data Research (in the Herbert and Florence Institute for Cancer Dynamics and the Herbert Irving Comprehensive Cancer Center) - was the first faculty member to join the IICD, in January 2020.
"As a cancer research institute uniquely located in Columbia's main campus (Morningside), the IICD has brought together a community of quantitative scientists who are passionate about curing cancer with math. This brilliant network and the dedicated staff of IICD have been instrumental in building my multidisciplinary lab focused on computational cancer biology research, from the ground up," said Elham Azizi.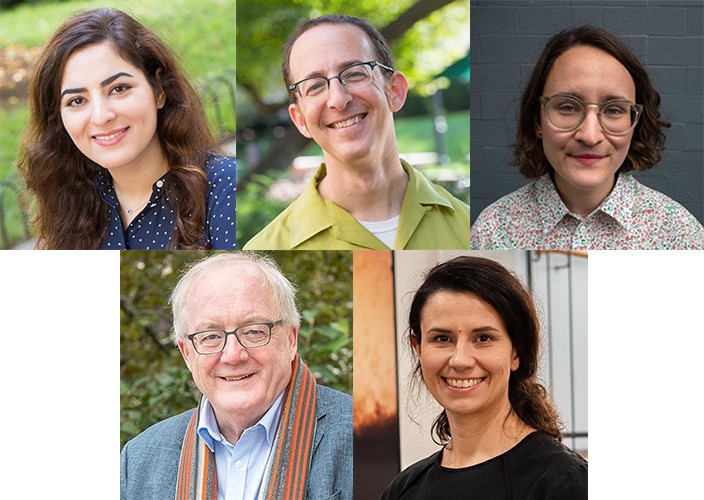 "Participating in the interdisciplinary collaboration between the IICD, the Biomedical Engineering Department, and the New York Genome Center has profoundly reshaped my research journey. It has introduced me to a dynamic environment that fosters collaboration, expands my scientific perspective, and grants me access to a wide range of resources and opportunities. This journey has been a way to marry mathematics, engineering, and biology in one lab," described Sanja Vicković - Assistant Professor of Biomedical Engineering (in the Herbert and Florence Irving Institute for Cancer Dynamics) and Director of Technology Innovation at the New York Genome Center. Sanja Vicković joined Columbia University and the IICD in the summer of 2022.  
The IICD also includes associate and affiliate members within and outside Columbia University. "The IICD recently commissioned a serial two-photon tomography system as part of a pipeline to study the molecular annotation of tumors in three dimensions, together with the Zuckerman Institute. We have already launched one collaboration, spanning across multiple Columbia campuses, between the IICD, the Zuckerman Institute, and the Columbia University Irving Medical Center, and expect many more to follow," explained Darcy Peterka - Senior Scientist, Director of Team Science, and Scientific Director of Cellular Imaging at Columbia's Zuckerman Institute and IICD Associate Member. 
Furthermore, the Institute is thriving in developing educational and outreach initiatives. To this end, the IICD organizes monthly research meetings between its members, a seminar series - attended by researchers locally and across the country -, and various symposiums open to the Columbia community and outside to provide a venue where scientists from diverse backgrounds can meet to present and discuss cancer-related topics. 
"The IICD is dedicated to building a solid foundation for the next generation of interdisciplinary cancer researchers, reaching out to scientists at different career stages," said Simon Tavaré. "I am very excited to be involved in the IICD's impeccably organized outreach efforts that have attracted young talents from different backgrounds to contribute to this field," added Elham Azizi. 
Over the last two years, the Institute launched several programs and partnerships at the undergraduate and graduate levels. In the summer of 2022, the IICD started offering a Summer Research Program (SRP). For ten weeks, undergraduate interns from outside Columbia University carry out research projects under the mentorship of IICD scientists and engage in weekly seminars and professional development events. 
A new collaboration was established with the Alliance Program to host MS students from the École Polytechnique (France). The Institute also partners with Columbia Summer Undergraduate Research Experiences in Mathematical Modeling through the program's financial support and co-organization of events for SRP and CSUREMM summer students. 
The outreach commitment continues at the post-graduate level. David Tourigny was part of the first cohort of associate research scientists recruited by the Institute for the Path to Independence Program, an initiative launched in 2020 that provides them with a path toward applying for faculty positions and establishing independent labs. David is now a Birmingham Fellow (equivalent to an Assistant Professor rank) at the University of Birmingham, School of Mathematics (UK). 
"It was a privilege and honor to be part of the IICD as I transitioned to becoming an independent researcher. The entire team has worked hard to create a free and supportive environment for carrying out the very best cancer research. I look forward to seeing what the next five years of the IICD bring!" said David Tourigny. 
"The Institute provides an amazing environment that fosters personal and professional development at any career stage," added Karol Nowicki-Osuch, a former IICD associate research scientist who joined the German Cancer Research Center (DKFZ) as a Junior Group Leader earlier this summer. "This support and encouragement were instrumental in my transition to an independent group leader position. I am certain the following years will only add to the satisfied IICD's alumni cohort." Both continue their collaboration with the Institute as affiliate members. 
"As we start our sixth year, we look forward to building more bridges between departments and other research institutes at Columbia and outside and connecting with additional core, associate, and affiliate members. We are also committed to strengthening and expanding our outreach and education programming," Simon concluded.