IICD Newsletter February 2021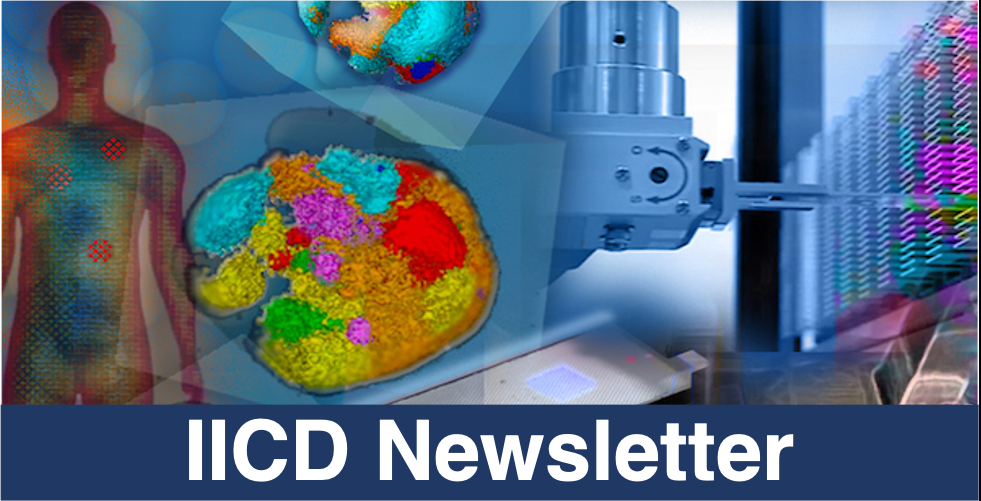 *|MC_PREVIEW_TEXT|*
New Therapeutic Validation Center Led by
Dr. Brent Stockwell Receives up to $9 Million
New York City Mayor Bill de Blasio announced that the city is investing $38 million in new biotech research and development centers at four institutions, including Columbia University, in an effort to transform New York City into the "public health capital of the world."

Up to $9 million will be invested in Columbia's new Therapeutic Validation Center to establish research facilities aimed at turning early-stage research into new start-ups. The Center will use mass spectrometry imaging technology "to create next-generation medicines that work by analyzing and orchestrating the behavior of individual cells in the human body to work in concert to eliminate disease." It will be housed within existing facilities at Columbia and will be open to scientists and entrepreneurs from across the city.

Dr. Brent Stockwell, Professor of Biological Sciences, who will establish and lead the Center, says, "this new Center will allow researchers in NYC to overcome critical hurdles in launching blockbuster biotech companies that will create new medicines, further growing the NYC life science ecosystem."
Congratulation and welcome to Andrew Blumberg as the Herbert and Florence Irving Professor of Cancer Data Research (in the Herbert and Florence Irving Institute for Cancer Dynamics and in the Herbert Irving Comprehensive Cancer Center), Professor of Mathematics and Computer Science.
Congratulations to Elham Azizi for receiving a renewed grant from the Africk Research Fund to support her lab's work on Computational Cancer Biology. The generous funding will propel the lab's interdisciplinary research in developing novel machine learning methods for studying the process of tumor progression in cancer patients using single-cell genomic data.
Program Manager, Outreach and Communication
Under the supervision of the Chief of Staff, the Program Manager, Outreach and Communication will spearhead the communication and outreach endeavor of IICD. S/he will develop and cultivate collaborative relationships with inside and outside the Columbia community, showcase and highlight the Institute's strengths and oversee the education program of the Institute. For more information click here.
Staff Associate III
The Computational Cancer Biology Laboratory and the Laboratory for Synthetic Organogenesis at Columbia University are jointly seeking a Staff Associate III to assist with ongoing research in cancer biology in both labs as well as with collaborative projects between the two labs. For more information and application here.
Copyright © *|CURRENT_YEAR|* *|LIST:COMPANY|*, All rights reserved.
*|IFNOT:ARCHIVE_PAGE|* *|LIST:DESCRIPTION|*

Our mailing address is:
*|HTML:LIST_ADDRESS_HTML|* *|END:IF|*

Want to change how you receive these emails?
You can update your preferences or unsubscribe from this list.

*|IF:REWARDS|* *|HTML:REWARDS|* *|END:IF|*