IICD Newsletter July 2021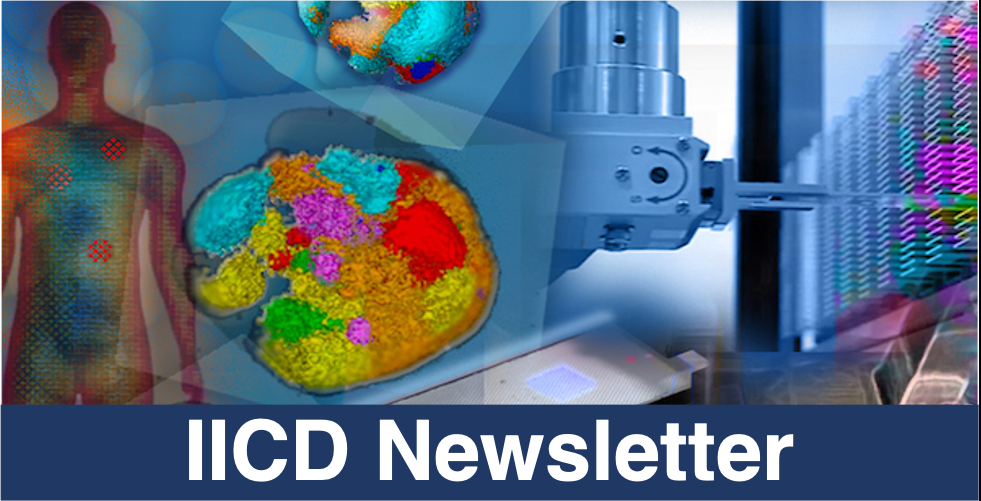 *|MC_PREVIEW_TEXT|*
IICD joins Your Velocity: Columbia's Ride to End Cancer
Founded in 2017,
Your Velocity: Columbia's Ride to End Cancer
is a fundraising event supporting cutting-edge research and patient care at the Herbert Irving Comprehensive Cancer Center (HICCC). Velocity Day will be held virtually on October 3rd, 2021. People can join the event by completing any physical challenge, from cycling to running, hiking, dancing, etc., on or before Velocity Day. Since its creation, Velocity has raised over $5.2 million to support cancer research with the help of over 3000 participants. The fundraising event also provided support for 10 Columbia cancer researchers (Velocity Fellows) through seed funding.
IICD decided to take part in Columbia Velocity this year by organizing a team. "Our mission is to approach the battle against cancer in a slightly different way by focusing on the interplay between mathematical sciences and cancer research. Our institute is pretty new, but we now feel big enough to have our own team! Our team will run, bike, walk and may even be dancing!", said Sophie Thuault-Restituito, IICD Chief of Staff and team captain for Velocity Ride. Joining Sophie to complete the IICD team are two Associate Research Scientists, Karol Nowicki-Osuch and Sanket Rane; Mingzhang Yin, Postdoctoral Researcher; and Lorenza Favrot, Outreach and Communication Program Manager.

Read more here:
https://www.velocityride.org/team/IICD
2021 ICML Workshop on
Computational Biology (WCB)
This workshop, part of the larger
ICML conference
, aims to bring together interdisciplinary machine learning researchers working in areas such as computational genomics; neuroscience; metabolomics; proteomics; bioinformatics; cheminformatics; pathology; radiology; evolutionary biology; population genomics; phenomics; ecology, cancer biology; causality; representation learning and disentanglement to present recent advances and open questions to the machine learning community. They especially encourage interdisciplinary submissions that might not neatly fit into one of these categories.
Postdoctoral positions available - Modeling Immunological Memory
https://www.pathology.columbia.edu/profile/andrew-yates-phd

Immunological memory is a complex system that is highly dynamic in time and space, involving multiple cell populations that compete, self-renew, turn over, and shift in phenotype and repertoire diversity over a person's lifetime. The Yates group has openings for postdoctoral positions, using mathematical and computational methods to characterize the dynamic structure of T and B cell memory in various settings. Expertise in immunology is an advantage but not required. See more about this opportunity
here
, or to make an informal inquiry, email

[email protected]
Joint Postdoc opening in the ZMBBI and IICD
The Herbert and Florence Irving Institute for Cancer Dynamics, and the Peterka lab at the Mortimer B. Zuckerman Mind Brain Behavior Institute are seeking a highly motivated postdoctoral research scientist to spearhead a collaborative research project focused on the application and development of advanced optical imaging instrumentation and methods for spatially resolved tissue imaging and -omics primarily in tumors. The postdoctoral research scientist will oversee developing new approaches to image and interrogate the tumor microenvironment with single-cell resolution. The ideal candidate has prior experience with advanced microscopy and optomechanical integration, as well as image processing and analysis. Please contact [email protected] and

[email protected]

if interested.
Copyright © *|CURRENT_YEAR|* *|LIST:COMPANY|*, All rights reserved.
*|IFNOT:ARCHIVE_PAGE|* *|LIST:DESCRIPTION|*

Our mailing address is:
*|HTML:LIST_ADDRESS_HTML|* *|END:IF|*

Want to change how you receive these emails?
You can update your preferences or unsubscribe from this list.

*|IF:REWARDS|* *|HTML:REWARDS|* *|END:IF|*