IICD Newsletter September 2021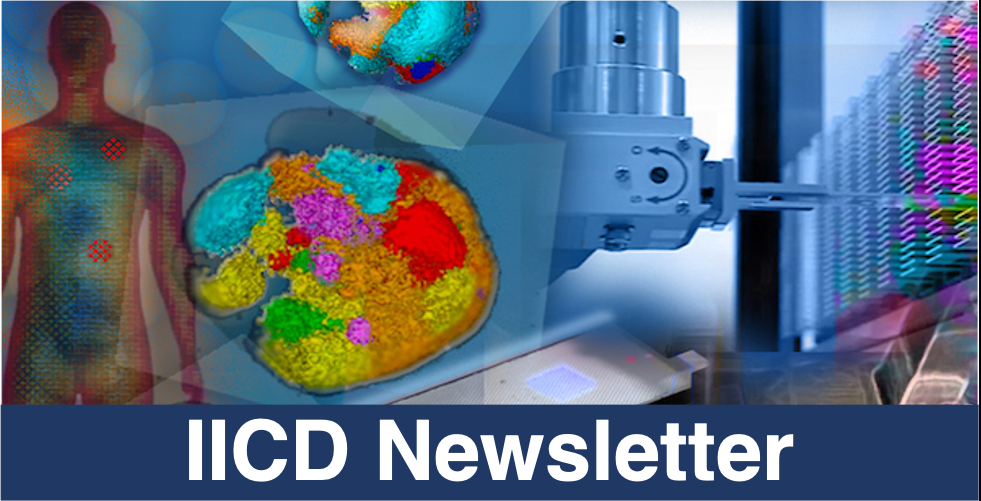 *|MC_PREVIEW_TEXT|*
Molecular Phenotyping Reveals the Identity of Barrett's Esophagus and its Malignant Transition
Revealing the Path to Barett's and Oesophageal Cancer (
Credit: John Lizhe Zhuang)
Karol Nowicki-Osuch, IICD Associate Research Scientist, recently published a research article in Science. The study shed some light on the origin of Barrett's esophagus, an abnormal change (metaplasia) in the esophagus structure often preceding esophageal adenocarcinoma.
IICD Associate Member Brent Stockwell, Professor of Biological Sciences and Chemistry, was listed #22 on the Life Sciences Power 50. The list was created by City and State NY to recognize 50 scientists, entrepreneurs and investors driving NYC's biotech boom.
IICD Welcomes Two New Graduate Students
Yinuo Jin (Left) and Ben Wesley (Right)
Yinuo Jin
is pursuing a PhD in the Biomedical Engineering department. He is interested in applying machine learning methods on high-throughput sequencing and spatial transcriptomics data to answer biological questions. Previously, he graduated from Columbia University studying Computer Science. He is super excited to conduct research in computational biology in the
Azizi Lab.
Ben Wesley is a Columbia PhD Student in the Biological Sciences. Prior to Columbia, he studied biochemistry and molecular biology at Hamilton College, followed by a year out of science on a Thomas J Watson fellowship. His interest in cancer transcriptomics was sparked by his work at Massachusetts General Hospital in the Haber-Maheswaran Lab where he performed both computational analyses and bench work on circulating tumor cells. He is currently jointly mentored by Dr. Jellert Gaublomme and
Dr. Simon
Tavar
é
and
is interested in developing new cell segmentation methods as well as exploring ways to leverage single cell sequencing to understand how genomic perturbances affect the transcriptome.
IICD Team at Velocity:

Columbia's


Ride to End Cancer
IICD is taking part in Your Velocity: Columbia's Ride to End Cancer this year by organizing a team. Our Institute was created 3 years ago with the mission to focus on the interplay between mathematical sciences and cancer research, collaborating across disciplinary boundaries to develop aspects of science, engineering and the humanities that can improve understanding of cancer biology, origins, treatment and prevention. As we grow, we feel now ready to support Your Velocity and created a team this year! Our team will run, bike, walk and may even be dancing! Help us support the life-saving research and comprehensive care for patients and their families at the Herbert Irving Comprehensive Cancer Center (HICCC) by joining our team or donating.
Postdoc opening with Professors Mijo Simunovic and Elham Azizi
The

Simunovic and Azizi labs are

jointly seeking a postdoctoral scholar with experimental or computational training in any field of quantitative biosciences, including chemical and biological engineering, computational biology or (bio)physics, to take part in studying the basic biology of signaling, patterning, and morphogenesis in the context of human organ development and disease, including cancer. Learn more here. Please email Elham Azizi (

[email protected]

) and Mijo Simunovic (

[email protected]

) with your CV and contacts for three letters of reference.

Joint Postdoc opening in the ZMBBI and IICD
IICD and the Peterka lab at the Mortimer B. Zuckerman Mind Brain Behavior Institute are seeking a highly motivated postdoctoral research scientist to spearhead a collaborative research project focused on the application and development of advanced optical imaging instrumentation and methods for spatially resolved tissue imaging and -omics primarily in tumors. The postdoctoral research scientist will oversee developing new approaches to image and interrogate the tumor microenvironment with single-cell resolution. The ideal candidate has prior experience with advanced microscopy and optomechanical integration, as well as image processing and analysis. Learn more here. Please contact

[email protected]

and

[email protected]

if interested.

Postdoctoral positions available - Modeling Immunological Memory


Immunological memory is a complex system that is highly dynamic in time and space, involving multiple cell populations that compete, self-renew, turn over, and shift in phenotype and repertoire diversity over a person's lifetime. The Yates group has openings for postdoctoral positions, using mathematical and computational methods to characterize the dynamic structure of T and B cell memory in various settings. Expertise in immunology is an advantage but not required. See more about this opportunity

here, or to make an informal inquiry, email

[email protected]

.
Copyright © *|CURRENT_YEAR|* *|LIST:COMPANY|*, All rights reserved.
*|IFNOT:ARCHIVE_PAGE|* *|LIST:DESCRIPTION|*

Our mailing address is:
*|HTML:LIST_ADDRESS_HTML|* *|END:IF|*

Want to change how you receive these emails?
You can update your preferences or unsubscribe from this list.

*|IF:REWARDS|* *|HTML:REWARDS|* *|END:IF|*