Pandemic and its Impact on Postdocs and Graduate Students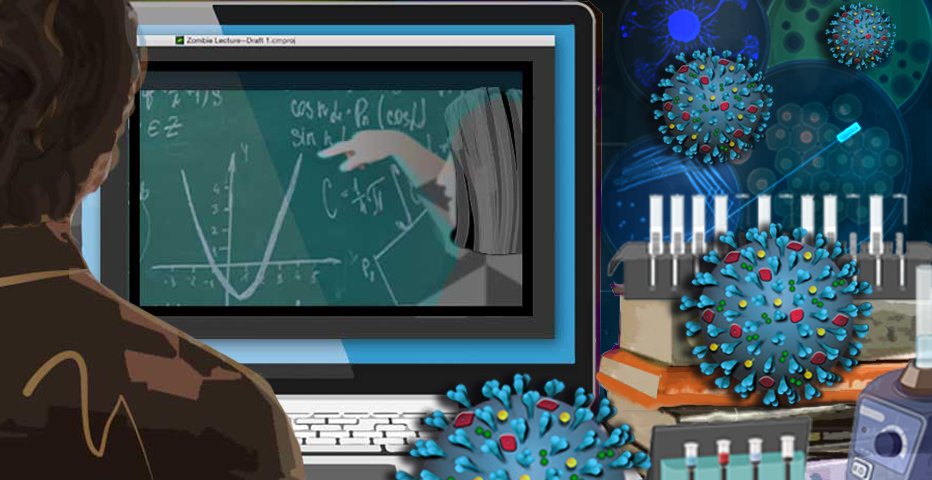 In mid-March, the COVID-19 pandemic shut down much of New York City including academic research labs. The three-month-long lockdown that followed has impacted scientific research and brought unique challenges to the research community.
 
We recently performed a small survey to understand how the postdoctoral researchers and graduate students at our University were holding up. Here are some of the questions we asked.
Q: How did the COVID-19 pandemic impact you at the personal and/or professional level?
 
A: Overall, both the postdocs and graduate students felt that the pandemic has affected them deeply, both personally and professionally.
 
 "This was my first year as a graduate Ph.D. student and therefore I had not established a pipeline or basis of working on my own and on my own projects. I still needed guidance and experience from my colleagues which was hard to get via zoom," says one student. "I have been unable to go back home to India and have been alone for the past 2.5 months, which has been pretty stressful and mentally challenging. Professionally there was a lot of confusion about third rotations since I'm a first year, and that was definitely stressful," says Khushboo Kabra. Many other first-year Ph.D. students had similar sentiments. "The third year of Ph.D. is a crucial time for building circles and connections and starting to work with other colleagues within the university or even from other universities. Conferences and workshops provide great opportunities for that and also the social environment in the lab is helpful for starting academic relations," says Amin Nejatbakhsh. For the students crossing the academic finish line, the dissertation defense was a different experience as it moved online.
 
Concerns about families living in a different city or country have been stressful and mentally challenging for many. "I was very stressed about my infected friends here in NY and about my parents and grandparents back in California. Focusing on work has been difficult," says Aubrianna Decker. Some students with their families abroad are anxious as to when they will be able to see them again safely.
 
For many, maintaining healthy boundaries between professional and personal life has been a struggle. "At the personal level, the added stress of increased work and anxiety over the pandemic led to periods of burnout followed by depression," says one postdoc. "It certainly increased stress and anxiety in almost every aspect. At the professional level, it became very hard to distinguish between work life and personal life. As a result, at the beginning of the pandemic, I found myself working substantially more than before and having meetings scheduled on weekends or outside typical work hours. At the personal level, the added stress of increased work and anxiety over the pandemic led to periods of burnout followed by depression," says another. With the schools and daycares closed, the pandemic has been particularly difficult for many working parents to balance the seesaw of work and parental commitments. "Without regular childcare, and being responsible for managing remote school for two children, it has been very hard to maintain productivity with work," says one postdoc. For some, the stress about fear of losing job and pandemic induced financial hardship on their household has been a concern.
 
Q: Do you feel that COVID-19 has impacted your future? If so, how?
 
A: During these uncertain times, it is hard to predict what the next few months or years would look like – how and when the pandemic would end, and how this will impact our future.
 
While some postdocs didn't feel that the pandemic would impact their future much, many were worried about lagging behind in research productivity. "I will definitely have a delay in publications which could impact future grant submissions and/or job interviews," says one postdoc. Some mentioned limited networking opportunities, while some others are rethinking the kind of research they may do in future. "I may turn to do some research in the high-throughput diagnosis equipment," says one postdoc. "I am also more eager to point my research direction towards potential global pandemic crises, which seem inevitable," says the other. Some were worried about the support for early career researchers and competitive wages to cope with uncertainty related to COVID-19.
 
"The job hunt has been excruciatingly painful. I have had many positions get closed down due to a hiring freeze being instituted after 2-3 interviews. Many other open positions in industry and academics were also removed due to the pandemic. Even though right now I have an official offer for a postdoc, the paperwork is taking much longer than usual. Even if all goes well, I can't start until the Fall, owing to the restrictions of the pandemic. There is a big sense of uncertainty with any future endeavor," says Divya Venkatesh. Other graduate students have voiced similar concern in not being able to finalize potential internship and postdoctoral positions. Many expect that it will take longer for them to graduate, adding at least 3-6 months to their PhD studies. "I was not able to conduct critical experiments especially the experiments which involve rodents will be delayed indefinitely at the moment. As a result, my graduation is anticipated to be delayed by many months," says Julie Yi.
 
Q: What kind of research are you involved in (e.g. dry lab vs wet lab)? How have you been managing productivity while maintaining your well-being during the COVID-19?
 
A: Productivity and well-being (both physical health and mental well-being), goes hand-in-hand. During the pandemic, each of us have had unique circumstances and challenges. From broader research and career setbacks to shutting down critical experiments involving rodents and clinical studies; financial insecurity to homeschooling children and separation from families and friends – all these have impacted our productivity and well-being.
 
While people doing wet lab research have faced a marked drop in research productivity, most have been mainly focused on analyzing data, writing publications, grants and dissertations during the lockdown. Dry lab research has been an easier transition for remote working as expected. However, the difficulty in maintaining well-being has been real for many. "At first, my productivity was actually better than being in the office. I used to work from home a lot during my PhD program because I was more productive. The main difference now is the stress of the current environment with COVID-19, uncertainty around the next steps in my fellowship and career, and racial injustice. Overall, I think I am handling remote work much better than most but can definitely tell I'm starting to burnout," says Jessica Austin, a postdoctoral fellow in public health.
 
"If anything productivity has increased during the pandemic, but at the expense of my overall well-being," says one postdoc primarily doing dry lab research. "Productivity was high in the beginning but went down progressively as managing personal emotions became more difficult," says a graduate student. "I have not been able to maintain my well-being, that is not compatible with trying to work a full time job and being a full time parent," says another postdoc.
 
Some have been able to maintain healthy balance by optimizing work, exercise, rest, virtual socialization schedule and setting time aside for reflections. "I perform fiber photometry experiments which allow me to record neuronal calcium activity in freely moving animals. The data collected during these experiments often requires a lot of time to analyze. This can all be done from my computer at home so I have had a lot of time to work on that. I have been maintaining a time schedule of my choosing to optimize rest, work, and physical activity,", says Adrien Stanley, a graduate student involved in mouse behavioral research. "This has been a good time to reflect on data and actually sit down and analyze it without distractions," says Rachel Misner, a graduate student involved in drosophila imaging research.
The pandemic has created an array of learning and skill building opportunities via virtual seminars, courses and other e-learning resources which some have been utilizing during the lockdown.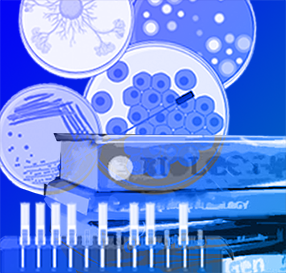 Q: Do you think COVID-19 pandemic has changed the way we think about and do science?
 
A: As all non-COVID research came to halt, suddenly most of the researchers involved in bench science were forced to stop and re-assess their research, new means of collaboration and outreach, and more importantly focus on what matters the most. Most researchers agreed that the pandemic has made them rethink about how we do science.
 
"In some ways it has emphasized how important it is to keep up with protocols and reminded us that rules are there for a reason especially for the research that has to do with healthcare. Most importantly though and I guess this goes for most of the workplaces in general, it showed what's most important. There is so much stress in the academic environment to excel, to be the first to publish, to make it before someone else that sometimes the deadlines for progress are crazy and I think this time we all took a step back and realized that mental health is important, maintaining a steady progress that comes from planning and reasonable amount of work is important and not pushing yourself for the sake of others' demands but only when you feel motivated to do so and truly engage by yourself. Hopefully this mentality will remain a bit after the pandemic ends," says one postdoc. "My work as a researcher depends heavily on engaging patients through interviews, focus groups, and surveys. The option to convene an in-person focus group of 10 patients is less feasible in this environment. I'm having to think of creative ways to reach patients on a limited budget. I work with older women and many are not comfortable using technology, have trouble hearing, and trouble seeing so virtual options are limited. I believe this pandemic will generate new research methodology. I also believe that engaging communities will become even more important," says Jessica Austin.
 
"It's been a force to challenge us to really think about what experiments are most valuable and how to focus on a backlog of data that needs to be analyzed – even without being in lab, there's always something we can be doing," says Jaeseung Hahn. "I think it is going to be an ongoing adaptation. Already in planning for the ramp-up, we have learnt how we can maximize productivity even with limited hours. This reminds us how much time was normally being wasted. It also in many ways has made it necessary to try and enhance productivity remotely – this will increase overall productivity in the future as well," says Divya Venkatesh. "I've been especially inspired by being a small part of the CRAC team and seeing how researchers urgently prioritized collaboration and efficient communication between one another. I predict that systems will get put into place that better connect scientists with their fellow experts and with law-makers," says Aubrianna Decker. "COVID-19 forces many wet lab scientists to do research remotely, and this makes many of us understand the importance of computational work," says another student. Some contemplated the most pressing societal needs, importance of proper dissemination of good science, if it would change how journals handle publications and if the virtual conferences are here to stay. "The COVID-19 pandemic led me to deeper thinking and reflections on all levels, from my personal care to career goals. I kept thinking about how I should shape my career so that I can help this society learn from this pandemic and avoid this kind of disaster from happening ever again. The shelter-in-place order also gave me more time to do these reflections," says Hongjue Wang.
 
Q: Would you like to share any other experiences and/or lessons learned during this period?
 
A: Times like this creates an opportunity to reflect and re-evaluate our thinking and life choices, besides getting through the tough times. Some of the major lessons learned by the postdocs and graduate students seemed to be – learning new ways to adapt, value of community and support network at home and work, gratitude for the simple joys of life, work-life balance and the importance of communication during crisis. Perhaps, some of these values and priorities will carry on in the new normal.
 
"I'm starting to learn to advocate more for myself. This is not a normal situation and I need to be comfortable knowing that my productivity will decrease. I've also learned the importance of remaining positive. I'm grateful that I am able to live with my fiancée and be close to family. I'm very fortunate to not have to live in a new city alone. These times have really highlighted for me the importance of family and support," says Jessica Austin. "I realized how fortunate I was to have my PhD advisors who have been extremely supportive during these troubled times. Not only did they help a lot with my hard job hunt, but they have provided me with temporary employment until I can start my new position to tide over the pandemic. They have been very understanding of the limitations the pandemic has brought and have never once forced anyone to return to work. I also realized that the balance of wet-lab work and data-analysis or writing is necessary and too much of even the latter can make the work life quite boring. While the pandemic has brought many challenges, it also has brought me the rare opportunity to connect with family much more making me realize how much joy that can bring. The pandemic has also reminded me not to take even the simple things in life for granted and try to enjoy these little joys even during a hectic work schedule," says Divya Venkatesh.
 
Some students stressed the importance for effective communication and clear direction from the administration to navigate through the uncertain times. Another postdoc voiced concern, "The work culture in the US must change in a way that workers can and will stay home when they are sick. For instance, hard work is worn like a badge of honor in academia, but this culture needs to change to disincentivize sick researchers from coming to work either just to show that they are working hard even through sickness or in fear of lagging behind,"
 
Q: As Columbia begins to restart the research activities, do you feel prepared to go back to work and do you have any concerns?
 
A: Uncertainty still exists and concerns about the possibility of second wave still lingers. This survey was taken before the ramp-up began and hence might not accurately describe the current sentiments. As of early June, while many researchers felt ready to go back to work without any concerns, some were concerned about safety. "There is also a concern of second outbreak once the city reopens for business. I want to know exactly how our workspace will protect us once our research work resumes, how different rules will be enforced, and how we will react to potential outbreak," says one postdoc. Some belonging to high-risk group and living with elderly did not feel comfortable going back to work and taking the subway to work. Researchers with child care responsibilities were not sure they will be able to return to work until day cares became available. There seemed to be some confusion earlier among graduate students about consensus on timings and rules for going back to work, and how the safety and social-distancing practices were to be implemented. Most students thought that a unified plan distribution regarding the above would help, emphasizing that communication is the key during uncertain times.
 
In summary, the COVID-19 pandemic had a significant impact on the postdoc and graduate student community at Columbia, both in terms of setbacks in research and stress induced. Will the setbacks faced by the early career researchers and students, especially those in specific research areas, at transition phases of their careers, and those with family obligations that extends beyond the lockdown, cause a ripple effect? We are yet to see. The silver lining of the pandemic however, seems to be that the pause has helped us recognize how interconnected we all are, awareness of our inner self and what matters the most on the long term, and building creative resilience – this will eventually help us achieve excellence at work while taking care of oneself and the ones around us – in the new normal.
 
Written by Presha Rajbhandari, Postdoctoral Research Scientist in the Department of Biological Sciences, Brent Stockwell lab