IICD Newsletter December 2021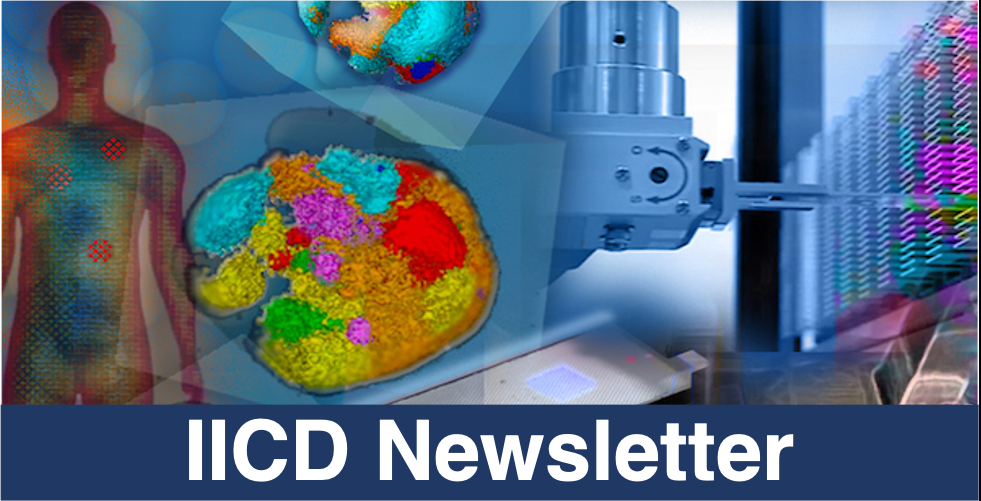 *|MC_PREVIEW_TEXT|*
IICD Path to Independence Program:
Currently Accepting Applications
The Institute supports several Associate Research Scientist positions through its "Path to Independence Program," intending to continue building a solid foundation for the next generation of interdisciplinary cancer researchers. The ARS pursue their own research and provide mentorship for postdocs and other trainees in computational biology, typically in collaborative projects within the Columbia community. This program provides them with a path toward applying for faculty positions and establishing their independent labs.
Mapping the Evolution of T Cell States
during Response and Resistance to
Adoptive Cellular Therapy
A new study co-authored by Pavan Bachireddy, MD (Assistant Professor, Texas MD Anderson Cancer Center) and Elham Azizi, PhD (Assistant Professor, Department of Biomedical Engineering and Irving Institute for Cancer Dynamics) was recently published in Cell Reports and revealed the cellular state dynamics in the tumor microenvironment during response and resistance to adoptive cellular therapy.
Next Speaker in our Virtual Seminar Series
Quantifying Tumor Heterogeneity using Single-Cell and Spatial Sequencing Technologies
Hosted by Simon Tavaré, FRS
Time: 4:00 - 5:00 PM (EST)
Date: December 16, 2021
Click here to register
Tackling Disparities in Stomach Cancer
IICD Associate Member Chin Hur, Professor of Medicine, was awarded a five-year grant from the National Institutes of Health to conduct comparative modeling of gastric cancer disparities and prevention. Learn more here.
2021 Highly Cited Researchers by Clarivate
Congratulations to IICD Associate Member Brent Stockwell, Professor of Biological Sciences and Chemistry, who was named among the 2021 Highly Cited Researchers by Clarivate. Learn more here.
IICD Welcomes Two New Members
Debra Duval (left) is a research assistant in Elham Azizi's lab (joint with Mijo Simunovic's lab). Debra is a recent graduate of Northwestern University where she studied Biological Sciences and Physics. She will be using machine learning methods in single cell RNA-seq to infer intercellular interactions and dysregulated programs in the tumor microenvironment.

Shouvik Mani (right) is pursuing his MS in Computer Science at Columbia. He graduated from Carnegie Mellon University in 2018 with a BS in Statistics and Machine Learning. His research in the
Azizi lab lies at the intersection of machine learning and cancer genomics. Specifically, he is interested in (1) developing novel machine learning methods which incorporate prior knowledge and learn from limited labeled data, and (2) applying these methods to problems in computational biology. He is also passionate about teaching Computer Science.
Recent Publications from IICD Researchers
Mapping Morphological Malformation to Genetic Dysfunction in Blood Vessel Organoids with 22q11.2 Deletion Syndrome. He, S. et al., BioRxiv 2021, preprint. With the participation of Siyu He, IICD graduate student, and Elham Azizi, IICD Faculty Member.

Mapping the Evolution of T Cell States during Response and Resistance to Adoptive Cellular Therapy. Bachireddy, P.; Azizi, E.; Burdziak, C. et al., Cell Reports 2021, 37(6), 109992.

Simulating Single-Cell Metabolism Using a Stochastic Flux-Balance Analysis Algorithm. Tourigny, D. S.; Goldberg, A. P.; Karr, J. R. Biophys. J. 2021, 120, 1-12.

The Feller Coupling for Random Derangements. Da Silva, P. H.; Jamshidpey, A.; Tavaré, S. Stoch. Process. Their Appl. 2021, in press.

The Magical Ewens Sampling Formula. Tavaré, S. Bull. London Math. Soc. 2021, 0, 1-20.
Copyright © *|CURRENT_YEAR|* *|LIST:COMPANY|*, All rights reserved.
*|IFNOT:ARCHIVE_PAGE|* *|LIST:DESCRIPTION|*

Our mailing address is:
*|HTML:LIST_ADDRESS_HTML|* *|END:IF|*

Want to change how you receive these emails?
You can update your preferences or unsubscribe from this list.

*|IF:REWARDS|* *|HTML:REWARDS|* *|END:IF|*