IICD Newsletter January 2021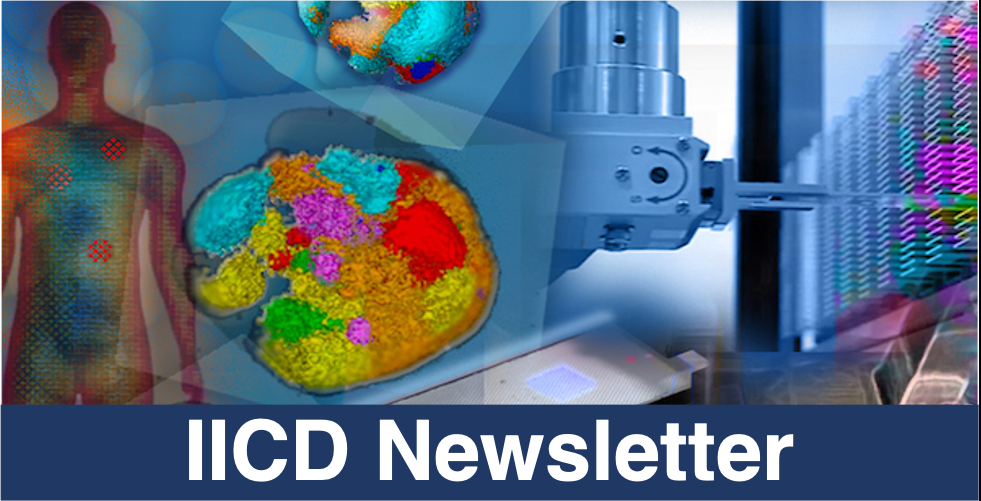 *|MC_PREVIEW_TEXT|*
Breaking Barriers — the BOLD way
"To be fully compassionate towards the ill, one must recognize them by more than their disease: they are unique, multifaceted, and often under-served individuals. Through letting me get to know cancer patients in New York's most disadvantaged borough, BOLD showed me the true depth of their struggles—and allowed me to mold myself into a more caring, aware, and capable person", reflected Steven Zeldin, on his experience in the Columbia-BOLD program, which he has been heading with three other undergraduates from Columbia University and Barnard College, since August 2020. The Columbia Chapter supports the Bronx Oncology Living Daily (BOLD) program at the Einstein/Montefiore Center for Cancer Care, through fundraising and leading volunteer activities by student interns.

BOLD is a free and very active cancer wellness initiative and psychosocial oncology program, founded by Dr. Alyson Moadel-Robblee, Professor of Clinical Epidemiology at the Albert Einstein College of Medicine, Montefiore Health System in 2008—with the goal of serving one of the most disadvantaged and underserved cancer patient populations in the US, that of the Bronx.
Columbia BOLD event
Disparities in cancer incidence, diagnosis and mortality associated with socioeconomic status in the United States are well established. While life with cancer can undoubtedly be stressful for all, people with lower socioeconomic status bear a disproportionate burden of the disease in many ways. Access to care, including cancer screening, treatment, and health insurance coverage, are some of the obvious reasons behind this. There is more, however. From the psychosocial perspective, Dr. Moadel-Robblee mentions that some of the barriers she is trying to address derive from sociocultural conditions that have engendered medical mistrust, social isolation, and stigma around both cancer and mental health care, all of which can lead to delays and deterrents to treatment. When these barriers are met with understanding and personalized care, a deeper level of trust grows that empowers patients to self-advocate for rather than avoid early and optimal health care.
The BOLD program started in response to the call from the cancer patients in the Bronx, reporting high distress and interest in psychosocial support. The program evolved from this ongoing needs assessment of the community – with an overarching mission to empower patients to take control of their physical and mental health. The psychosocial team comprises mind-body practitioners, mental health specialists, trained interns and cancer survivor volunteers. The team works closely with the oncology team to support the cancer community through the journey. Besides counseling, BOLD offers workshops and activities for promoting optimal physical and emotional quality of life and community, including mind-body support, wellness events, creative arts, nutritional/physical activities and educational programs. In addition, the BOLD Buddy Peer Navigation Program was launched in 2011 in response to the call from patients to connect with people with similar experiences, with self-select cancer survivors simultaneously desiring to volunteer by offering peer support. While the BOLD Buddy roles of treatment companion and oncology clinic greeter are not viable during the pandemic, they have played an invaluable role in offering daily telephone support and resource navigation to the many anxious and isolated cancer patients diagnosed with cancer during this public health crisis.
Written by Presha Rajbhandari, Postdoctoral Research Scientist in the Department of Biological Sciences, Brent Stockwell lab
Welcome Karol Nowicki-Osuch
We would like to welcome Karol Nowicki-Osuch as an Associate Research Scientist in IICD. Before joining the Institute, Karol was a Postdoctoral Research Associate in Prof Rebecca Fitzgerald's laboratory at the University of Cambridge UK since 2016. Karol's experience and interests lie at the interface between wet- and dry-lab cancer biology research. Over recent years, his work has been focused on questions associated with the early stages of oesophageal cancer development including the transition from normal to cancer tissues. As a Research Associate Scientist, Karol will spearhead IICD's major experimental focus on the development of experimental and computational methods for the analysis of solid tumors in three dimensions in partnership with the New York Genome Center and Cambridge University.
The Computational Cancer Biology Laboratory and the Laboratory for Synthetic Organogenesis at Columbia University are jointly seeking a Staff Associate III to assist with ongoing research in cancer biology in both labs as well as with collaborative projects between the two labs. For more information click here.
Copyright © *|CURRENT_YEAR|* *|LIST:COMPANY|*, All rights reserved.
*|IFNOT:ARCHIVE_PAGE|* *|LIST:DESCRIPTION|*

Our mailing address is:
*|HTML:LIST_ADDRESS_HTML|* *|END:IF|*

Want to change how you receive these emails?
You can update your preferences or unsubscribe from this list.

*|IF:REWARDS|* *|HTML:REWARDS|* *|END:IF|*